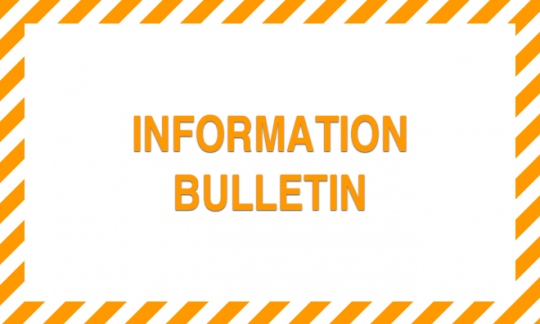 ERIE, MI (June 30, 2018) – There have been a few questions recently among Engine Pro Sprints On Dirt presented by ARP competitors.  This bulletin is being provided for the benefit of SOD teams.
As with any speedways and series, it is the responsibility of each team to know the rules that they are racing under.  The complete Sprint On Dirt rule book is available online at https://goo.gl/xZEoMG.
 Raceceivers
The Sprints On Dirt default channel is now channel 000, 454.0000 frequency.  This is the channel the raceceiver will default to when replacing the battery.  It may be necessary to use another channel at times, and it will be announced at the speedway when required.  INSTALL A NEW BATTERY FOR EACH RACE DAY.
 Mufflers
Unaltered mufflers or inserts are required at all tracks.  Inserts can be purchased from Sprints On Dirt at every race.
Car Specifications (rule book excerpt)
3.4.      Car number: Number must be prominently displayed on both sides of the fuel cell, both sides of the top wing, and top of the center section of the top wing.
3.5.      Electronic devices and battery-powered devices: Only the following devices are allowed:
iiiiiiiiiiiiiiiiiiiiiIgnition boxes
iiiiiiiiiiiiiiiiiiiiiTachometers
iiiiiiiiiiiiiiiiiiiiiRaceceivers
iiiiiiiiiiiiiiiiiiiiiTiming/scoring transponders
iiiiiiiiiiiiiiiiiiiiiHelmet ventilation systems
iiiiiiiiiiiiiiiiiiiiiOil pressure warning lights
iiiiiiiiiiiiiiiiiiiiiCameras
3.5.1.   Traction control devices are not allowed.
3.5.2.   Other devices are not allowed unless prior written approval has been given.  Unapproved devices will be confiscated.  This includes all devices that use any power such as batteries, internal power supplies, wind-up, etc.
Top Wings (rule book excerpt)
6.2.      No wicker bills or Gurney lips permitted on center foil unless center foil is totally flat. If flat, a one-inch wicker bill is allowed.
6.6.2.   Sideboards: Top wing sideboards maximum size, 72 inches long and 30 inches tall. Panels must be of one-piece construction. Panels must be fabricated flat. Turnouts on all edges of the wing must not exceed 1 1/4" perpendicular to the sideboard x 1 1/4" from the rear of the sideboard forward.  The entire panel must remain perpendicular to the center foil. No bending the side panel and/or moving the braces to kick out the right side panel.
The Sprints on Dirt schedule, rules, current news, and other information are available at www.sprintsondirt.com.
For more information about Engine Pro go to www.enginepro.com.  For more information about ARP, go to www.arp-bolts.com.