ERIE, MI (May 7, 2018) – The much anticipated four-race Butler Motor Speedway/Engine Pro Sprints On Dirt presented by ARP Hog Creek Showdown kicks off this Saturday.  Many SOD drivers will get their first laps on the reduced banking of the storied 3/8 speedway, the home of weekly sprint car racing in Michigan.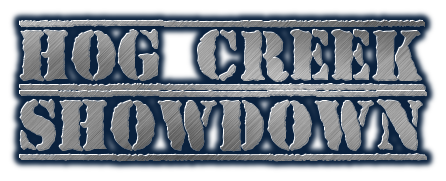 The 2018 Hog Creek Showdown will include two major annual races at Butler, WWIII and the two-day Butler Bash.  Hog Creek Showdown dates are:
Saturday, May 12
Saturday, June 16 – WWIII
Friday, August 3 – Butler Bash 1
Saturday, August 4 – Butler Bash 2
Plymouth, Indiana's Zane DeVault holds the early SOD season points lead over Litchfield, Michigan's Chad Blonde.  Fremont, Ohio's Matt Foos currently sits 3rd in points, but is a regular competitor in the Fremont (OH) Speedway 305 division.  Ryan Ruhl, Coldwater, Michigan, is 4th in points, and two-time SOD champion Gregg Dalman, Bellevue, Michigan, is 5th in points.
In last year's Driven Racing Oil Battlegrounds Bash between Butler and SOD racers, Chad Blonde picked up the win on June 17 over Ryan Ruhl and Thomas Schinderle.  On July 22, Joe Swanson took the lead with two laps to go and won over Jay Steinebach and Ryan Ruhl.  On August 12th, Thomas Schinderle won his first SOD feature after passing early leader Joe Swanson.  Swanson held on for 2nd and Butler's 2017 Rookie of the Year Boston Mead finished 3rd.
The partnership between Butler Motor Speedway and Sprints On Dirt focuses on ensuring a strong future for sprint car racing in Michigan.  In a move that is sure to benefit fans and competitors alike, Butler has reduced the track banking by about one-third and widened the racing surface over the offseason.
For more information about Butler Motor Speedway, go to www.butlerspeedway.net and the speedway's Facebook page at https://goo.gl/csxUkX.  To learn more about Engine Pro, go to www.enginepro.com.  For more information about ARP, go to www.arp-bolts.com.  Follow SOD at www.sprintsondirt.com and on Facebook at www.facebook.com/sprintsondirt.