ERIE, MI (February 7, 2018) – Lane Automotive and MSD Ignition have announced their return as the Engine Pro Sprints On Dirt presented by ARP Fast Master Award sponsors for 2018.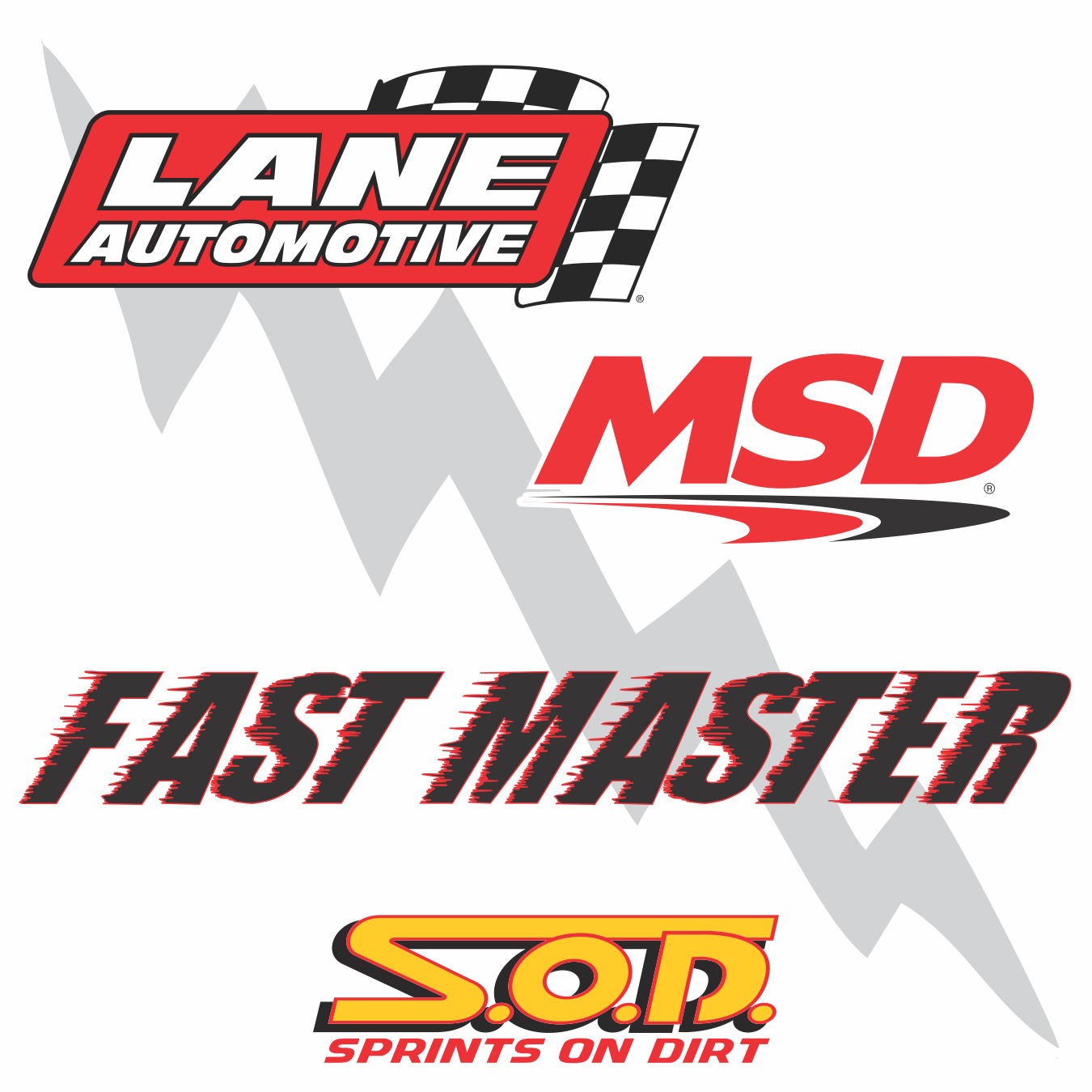 The popular award program was initiated last year by SOD.  Track conditions typically determine when fastest qualifying times are achieved, so in an effort to "spread the wealth", SOD decided to pay the fastest qualifier in each heat race instead of just the overall fast qualifier.  Lane Automotive and MSD Ignition have teamed up to recognize these speedsters once again.
Lane Automotive is an amazing speed equipment industry phenomenon comprised of four separate divisions including Motor State Distributing, Allstar Performance, Lane Collectables, and the Lane Automotive Showroom.  Lane Automotive is known the world over as a premier supplier of performance parts and accessories for racers, hot rodders, truck and off-road enthusiasts.  Founded in 1964 by George Lane, the company serves customers around the world from its ultra-modern 275,000-square-foot distribution center and office complex in Watervliet, Michigan.  Visit www.laneautomotive.com to get to know Lane Automotive.
MSD, founded forty-eight years ago, is recognized as a leading name in ignition system products, EFI products and high performance parts. MSD designs, develops, tests and assembles its entire line of ignition boxes, crank triggers, distributors, EFI systems, transmission controllers, spark plugs, coils, spark plug wires, and other performance parts from its 150,000+ square feet headquarters in El Paso, Texas, where it employs over 400 people.  Read more about MSD at www.msdperformance.com.
To learn more about Engine Pro, go to www.enginepro.com.  For more information about ARP, go to www.arp-bolts.com.  Follow SOD at www.sprintsondirt.com and on Facebook at www.facebook.com/sprintsondirt.
Engine Pro Sprints On Dirt presented by ARP is brought to you in 2018 by:
Engine Pro (Title Sponsor)
ARP (Title Sponsor)
Hoosier Racing Tire (Official SOD Tire)
MAHLE/Clevite (Beyond Limits Challenge Sponsor)
King Engine Bearings (King of Michigan Sponsor)
Lane Automotive/MSD Ignition (Fast Masters Sponsor)
Engler Machine & Tool (Heat Race Sponsor)
RockAuto.com (Heat Race Sponsor)
The Perfit Corporation (Lucky Dog Sponsor)
KSE Racing Products (Hard Charger Sponsor)
XYZ Machining (Season Sportsman & Crew Chief Sponsor) 
SOD contingency sponsor partners include:
| | |
| --- | --- |
| Allstar Performance | ATL Racing Fuel Cells |
| Benic Enterprises | BR Motorsports |
| Diversified Machine Inc. (DMI) | Hepfner Racing Products (HRP) |
| J & J Auto Racing | Keizer Aluminum Wheels |
| King Racing Products | Maxim Racing |
| Motor City Racing Promotions | Racing Optics |
| Rod End Supply | Schoenfeld Headers |
| Simpson Racing Products | Walker Performance Filtration |