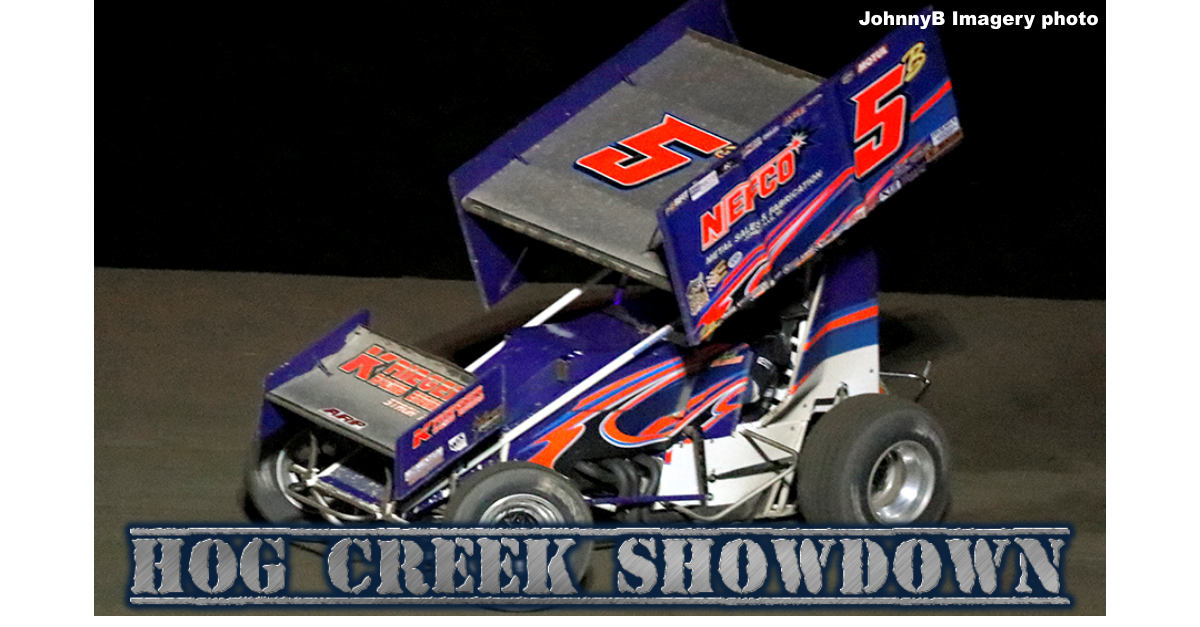 ERIE, MI (August 6, 2018) – The four-race Butler Motor Speedway/Engine Pro Sprints On Dirt presented by ARP Hog Creek Showdown wrapped up with the Butler Bash Friday and Saturday.  Chad Blonde took the championship and will receive a $1,000 payout at the Sprints On Dirt Awards Banquet on Saturday, October 27 at the Battle Creek (MI) Holiday Inn.  The top five will receive a share of the point fund.
2018 Hog Creek Showdown final points are:
iiiiiiiiiiiii                Car #                      Driver                                    Points
iiiiiiiiiiiii1              5B                           Chad Blonde                     569
iiiiiiiiiiiii2              7                              Shawn Valenti                   545
iiiiiiiiiiiii3              27B                         Boston Mead                     482
iiiiiiiiiiiii4              10S                         Jay Steinebach                 472
iiiiiiiiiiiii5              4                              Josh Turner                      472
For full point standings and all other Sprints On Dirt points, go to the SOD website and click on the "2018 Points" tab.
The 2018 Hog Creek Showdown dates and top three were:
iiiiiiiiiiiiiSaturday, May 19, Chase Ridenour, Boston Mead, Chad Blonde
iiiiiiiiiiiiiSaturday, June 16 – WWIII, Josh Turner, Chad Blonde, Shawn Valenti
iiiiiiiiiiiiiFriday, August 3 – Butler Bash 1, Chad Blonde, Ryan Ruhl, Boston Mead
iiiiiiiiiiiiiSaturday, August 4 – Butler Bash 2, Shawn Valenti, Chad Blonde, Quentin Blonde
For more information about Butler Motor Speedway, go to www.butlerspeedway.net and the speedway's Facebook page at https://goo.gl/csxUkX.  To learn more about Engine Pro, go to www.enginepro.com.  For more information about ARP, go to www.arp-bolts.com.  Follow SOD at www.sprintsondirt.com and on Facebook at www.facebook.com/sprintsondirt.