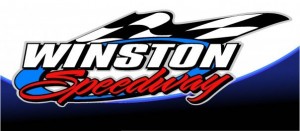 The sun and surf of the West Coast of Michigan, that is.  After a two year absence, SOD will race at Winston Speedway in Rothbury, Michigan, again in 2016 on July 15th.
SOD first raced at Winston Speedway on May 24, 1981; Ron Semelka was the feature winner.  SOD has made several appearances at the 3/8 mile track over the years.  In one feature, the leader slowed down after taking the white flag and was passed on the last lap; he thought it was the checkered flag.  On another occasion, the leader made contract with the front stretch wall at the white flag and also failed to win.
Track manager Dan Dykman is no stranger to dirt track racing himself.  He is the owner of Dykman Motorsports; the team raced 2 cars in 2015.  Dykman drove a Pro Stock and Steve McClees was behind the wheel of a Michigan Dirt Mod.  McClees won the first time driving for Dykman Motorsports.
The July 15th SOD race will be the first race of a two-day weekend for SOD with Crystal Motor Speedway on the schedule for the following night.