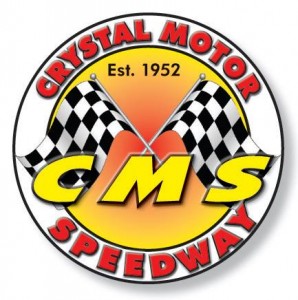 Crystal Motor Speedway has a unique place in the history of Engine Pro Sprints On Dirt presented by ARP.  Crystal had already been in operation for 28 years when SOD was created and in its early days, well known sprint car legends like Rick Ferkel and Bobby Allen raced at Crystal.
Current owner/promoter Ron Flinn has continued the long-time partnership between Crystal and SOD, leasing the track in 1989, then purchasing it in 1990.  Ron stands tall among our partner promoters, both literally and figuratively.  Ron is 6'8" tall, or as he describes it, 5' 20", and is an outstanding basketball player even at 73 years old!  As a longtime, very successful promoter, Ron is recognized as a well-respected leader and innovator among his fellow promoters.
The Crystal/SOD tradition will continue in 2016 when the Engine Pro Sprints On Dirt presented by ARP will once again appear at Crystal Motor Speedway on three dates,  April 30th, July 16th, and September 3rd.  The July 16th race will be the annual Mike Olrich Memorial.  Mike was a SOD staff member and also served as series director at one time.  The family tradition continues as Mike's daughter Taylor works with SOD now.