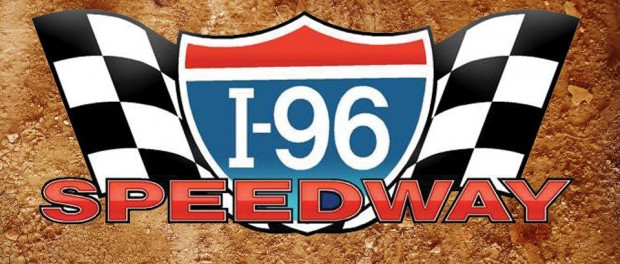 Engine Pro Sprints On Dirt presented by ARP will return to the popular I-96 Speedway for two races in 2016.
Prior to 38-year-old Mike Mouch's ownership, the speedway was known by several names over its long history, including Clark's Motor Speedway, Ionia Raceway Park, Ionia County Speedway, and New 96 Speedway.  Today, I-96 Speedway is a growing part of Ionia County with its rich history and steady growth.
Mouch purchased the Lake Odessa, Michigan, speedway and started his promotional career 12 years ago.  He was the Michigan Auto Racing Fan Club Promoter of the Year in 2015.  Past awards include the Refurbishment Award from the Ionia Area Chamber of Commerce.  He attributes his success to his employees and his family.  His children, 12-year-old Jaden and 9-year-old Evan, spend a lot of time at the track with him, helping with clean up and other tasks.
I-96 Speedway is very family oriented, with a kids' area for arts and crafts that includes their own rest room, and a huge playground complete with licensed aides.  They also boast the best food in the state for short tracks, including being known for their hamburgers. "Our burgers are the best," said Mouch. "When you pay, you get a bun, and then go get the burger, hot off the grill."
Mouch, began racing go-karts at age seven, then moved to sprint cars at age fifteen. He raced go karts at Flat Rock, Michigan, and in Florida; he was the Ford Thunderbird Cart Club champion at Flat Rock. Ironically, his first sprint car race was at I-96.
Engine Pro Sprints On Dirt presented by ARP will race at I-96 Speedway on Friday, July 8 and Friday, August 19.