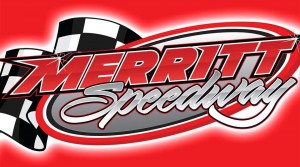 Merritt Speedway owner/promoter Mike Blackmer is no stranger to oval track racing as former promoter of Berlin Speedway in Marne, Michigan.  In addition, Blackmer and his Boyne Machine Racing Team raced in the 2014 ARCA/CRA Super Series with Ross Kenseth, the son of NASCAR Sprint Cup Series star and 2003 Champion, Matt Kenseth.
Blackmer's purchase of Merritt Speedway, however, presented him with the challenges of operating a dirt track, far different from the venues he was accustomed to.  Blackmer learned quickly, working endlessly throughout the 2015 season to make the speedway a great place for spectators to experience action-packed family entertainment.
Engine Pro Sprints On Dirt presented by ARP raced at Merritt Speedway in SOD's first season of competition, 1980.  The speedway, built in 1968, was operated by various promoters prior to Blackmer purchasing the track.  Blackmer has made the race surface conducive to competitive racing as apparent when Dan McCarron drove from his sixth place starting position to win the final, exciting SOD feature at Merritt in August.  For 2016, the entire racing surface has already been resurfaced and groomed to be better than ever.
Engine Pro Sprints On Dirt presented by ARP is proud to return to Merritt Speedway in 2016 on the same weekends as 2015.  The first date is June 18th and the 2nd date is August 20th.