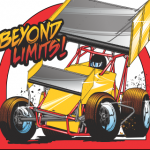 Sprints on Dirt is excited to announce the addition of Strike Force Energy Drink to our sponsor line up for the 2020 season. Thank you Strike Force Energy! At Strike Force Energy we are proud to be veteran owned, and all of our products are made right here in the USA. We believe that everyone has a warrior within. Our mission is to give you #FuelForYourFight
Strike Force Energy will be sponsoring the Hartford Speedway series-in-a-series races consisting of 3 races to be held May 22, June 26 and September 4. The driver with the highest combined points total at the finish of the September 4th race will win $500.00, 2nd place will win $300.00 and 3rd place will win $200.00. Come join us and see if you have what it takes to become……….
"THE STRIKE FORCE ENERGY KING".
visit Hartford Speedway at: 
https://www.hartfordspeedway.net/
visit Strike Force Energy at:
https://www.strikeforceenergy.com/